UPDATE: February 2011 – All four kittens have now found their forever homes.
These kitties were rescued, socialized, spayed/neutered, and vaccinated.
Looking for really great homes where they will be loved, adored, and pampered for the next 20-25 years no matter what! They have been together since birth, so ideally they would go in pairs.
If you are interested, you can contact me through the contact form below or leave me a comment (scroll down to the end of the page).
This is where Rosie and her brothers were being raised by their mom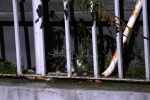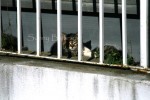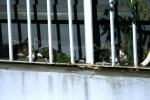 These kittens were being raised along the side of a garage, on the brink of an underground parking driveway.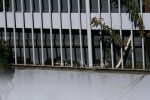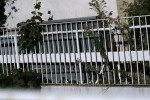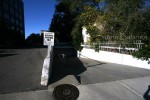 The odds of their survival were not good, especially as winter was approaching and mom was unable to find covered shelter. In fact, of her previous litter – there was only one survivor.
The Mama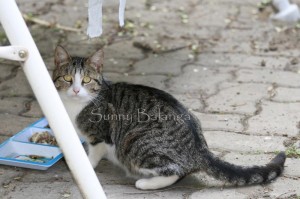 Pixie is all of seven pounds at full adult site. A young queen ('unaltered' female cat) who has had a number of litters (something she had no real choice about) outdoors. Pixie has since been spayed and is now living inside. She is still quite timid.
Generally, the older they are when they are brought in, the longer it takes for them to socialize. That said, they are very much the individuals and there is no formula to determine how long it will take. If you have any experience with cats, then you know that they do everything on their own timetable. "You can't rush a turtle" also applies to the cat.
That said, no matter what anyone tells you about it not being possible to socialize "ferral" cats, it's not true in over ninety-percent of cases. Most are so happy to be inside (the Canadian outdoors is just no place for cats in the winter), that once they have gotten over their natural fear of you (a most basic fear of being eaten), they are grateful and loving in a way no home raised cats can know.
The Papa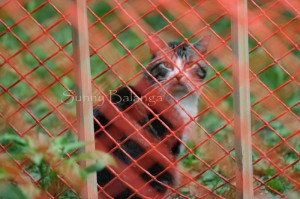 Patches is a very big and very beautiful boy! It took Patches all of six months to decide that befriending humans was definitely the way to go.
Having been inside for about a year, Patches is now a most affectionate lap cat of all things! He is so incredibly content – it's quite gratifying. Non-managed outdoor cats typically live an average of several hours to three years at most (the exclusion being some exceptionally managed colonies.)